About Darrell K Royal & the DKR Fund
In Memory of Theodora S. Hoge, 1930-2020
Theodora "Teddy" S. Hoge "Teddy" passed away peacefully in her sleep on January 28, 2020 at the age of 89. She was a beloved wife, mother, grandmother, sister, aunt, cousin, mentor, role model & loyal friend to so many. Her family moved to West Hartford, CT six months later. She graduated from William H. Hall High School in West Hartford in 1948. She then attended Hartford Secretarial School and worked for Connecticut Mutual Life Ins. Co. until moving to Dallas, TX in 1950. She became a flight attendant for Braniff Airlines from 1955 until her marriage to Eugene M. Hoge Jr. in 1957. Teddy began working for Texas Instruments in Dallas and moved to Houston, TX. She continued working at TI until starting her family in 1960.
Teddy and Gene raised two daughters, always participating in the girls' school activities. Teddy volunteered for Brownies, Girl Scouts and classroom volunteer while the girls were in grade school. They spent a week every summer on South Padre Island with their grandmother enjoying the beach and searching for seashells. Teddy enjoyed playing bridge & competing in a bowling league.
Sweet Teddy faced the dreaded Alzheimer's Disease battle with courage, grace, bravery, kindness, wit and humor. She truly never gave up, always had a positive attitude as the disease robbed her of her brain and without awareness continued to teach us all life lessons. We know she is rejoicing in heaven with Gene, "here and there" doing "this and that"!
She is survived by her two daughters and their husbands; Suzie and Brent Martin of Austin, TX and Wendi and Rick Burchfield of Kemah TX. Teddy is also survived by her three grandchildren: Colton Martin, Trenton Burchfield and Natalie Paige Burchfield, nephew Buzz Skinner and great niece Kaitlin Skinner. All of whom she loved and touched deeply. The family will gather at a later date at Memorial Oaks Cemetery in Houston, TX for an internment.
Teddy's daughter Suzie and her husband Brent have been supporters in both word and deed of our DKR Fund and Mrs. Royal's efforts from our very beginning.  Never afraid or ashamed to confront the treacherous disease head-on, they helped friends see a way forward for living with Alzheimer's while hoping for a better life in the future for others touched by AD and related neurological disorders.
In lieu of flowers, the family has requested donations may be made in her honor, Theodora "Teddy" S. Hoge, to the Darrel K Royal Research Fund for Alzheimer's Disease, P.O. Box 5839, Austin, TX 78763, ph. 866.946.3606. - dkrfund.org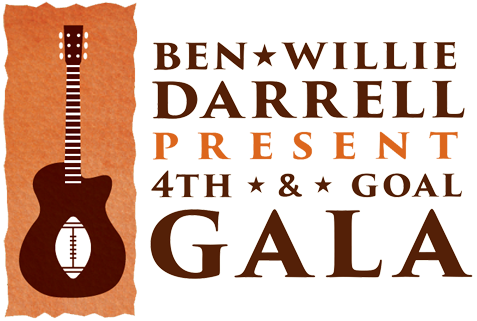 Mark your calendars for
October 30, 2020 at the JW Marriott Hotel

More info will be online by April 20th