Darrell K Royal, former football coach and Athletic Director of The University of Texas at Austin, is one of college football's greatest legends and an endearing figure in state lore. Over the decades he touched thousands and thousands of lives, many of whom have never played for Coach Royal, attended the University of Texas or even played sports. His ability to use his name and notoriety to make a difference in the lives of children in need, struggling artists, and now people across the country impacted by Alzheimer's disease are his greatest legacy.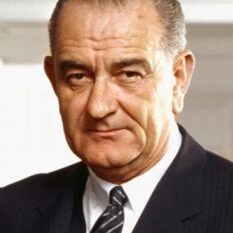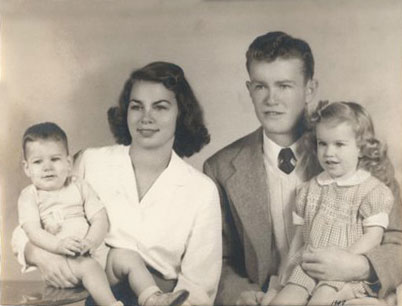 Darrell Royal was born July 6, 1924, in Hollis, Oklahoma, to Burley Ray Royal and Katy Elizabeth Harmon. Royal came to The University of Texas at Austin in 1957, ironically after being an All-American quarterback at the University of Oklahoma and following coaching stints at Mississippi State and the University of Washington. After only three years, he established the Longhorns as a national power. In the 1960s alone, UT claimed two national titles (1963 and 1969); six bowl games, had a cumulative record of 86-19-2, and Royal was named Coach of the Decade by ABC-TV. Overall, Royal finished his coaching career with a record of 167-47-5, with three national titles, 11 Southwest Conference championships, and 16 bowl games in 23 years, before retiring in 1976. Royal also served the University as Athletic Director in 1962 and oversaw the athletic department until 1980.
His honors include membership in both the Texas and Oklahoma Sports Hall of Fame and the Longhorn Hall of Honor. He was past president of the American Football Coaches Association and was twice named Coach of the Year by the AFCA and three times by the Football Writers Association. Royal was chosen Southwesterner of the Year four times and SWC Coach of the Year on five occasions. He was inducted into the National Football Foundation Hall of Fame in 1983. In 1996, Royal earned the prestigious Horatio Alger Award for his lifetime success. He was a member of the Cotton Bowl Hall of Fame's initial class in spring 1998 and was recognized with the first-ever Contribution to College Football Award at the 2002 Home Depot College Football Awards on ESPN. Also in 1996, the University of Texas renamed its football stadium to the Darrell K Royal Texas Memorial Stadium. Royal said that honor was one of the most impressive things that ever happened to him.

Off the field, Coach Royal was as passionate about music as he was about football. His love of country music goes back to his boyhood in Hollis, Okla., where he would escape the Great Depression by spending hours in the garage listening to Jimmie Rodgers, the Chuckwagon Gang and Bob Wills and the Texas Playboys on his brother's radio. Well-worded country songs always took him back to that time and place. "The big appeal of country music," Royal told the Alcalde student magazine in 1969, "is the simplicity and honesty of it. All the songs are about some ol' boy who's down on his luck or made a mistake he's gonna have to pay for. Things that have happened to all of us at one time or another."
In the 1970s, Royal would host "Pickin' Parties" where such artists as Willie Nelson, Charley Pride, Mickey Newbury, Red Lane, Kris Kristofferson and Rita Coolidge would pass around guitars and play for audiences all night long. This passion helped establish Austin as a town where music was respected; and the Texas Heritage Songwriters Hall of Fame carries the spirit of his efforts forward by naming a Darrell K Royal Patron Award each year. His love for music also led him to many friendships that have stood the test of time.
It was members of those teams he coached, musicians he admired, and individuals that have been touched by Coach Royal that come from all over the country to lend their support and stand by his side. They came almost daily to shower him with love, engage him in activities, play music, sing for him, take him out for a barbecue sandwich or a ride in a new pickup truck. His wife Edith knows that those moments with his former players and lifelong friends were pure enjoyment for him, even if it was only in that moment.
By establishing the Darrell K Royal Research Fund for Alzheimer's Disease to fund critical and collaborative research that will bring about medical breakthroughs in the treatment and cure of AD, he hoped that his notoriety would be a game-changer in the lives of all Texans.
Coach Darrell Royal went up against his greatest opponent. But like so many other times in his life, he fought the good fight for others, not himself. He fought for the millions of people with this disease that need answers, and for those caregivers in need of hope to carry on each day. And he fought for his great-granddaughters Alexandra and Isabella to see a cure for Alzheimer's disease in their lifetimes.