The Board of Advisors for the Darrell K Royal Research Fund for Alzheimer's Disease consists of leaders in business, entertainment, sports and government, all of whom have affection for Darrell Royal and a desire to make a difference in the fight against Alzheimer's disease. We are honored to have them on our team. It is with their support that we will win this fight.
W. H. "Beau" Armstrong
BEAU ARMSTRONG is the CEO of Stratus Properties Inc. (NASDAQ:STRS) Stratus is an Austin, Texas based real estate development company. Employed by Stratus since its spin-off from Freeport-McMoran Inc. in 1992, he has served as CEO since 1998. Recent projects include the W Austin Hotel & Residences and adjacent Austin City Limits Live music venue in downtown Austin.
Mr. Armstrong has been active in NAREIT, the U.S. Green Building Council, the Urban Land Institute and the Real Estate Council of Austin. He currently serves as a member of the U.S. Green Building Council's Finance Committee and previously served on the boards of the M.D. Anderson Cancer Center in Houston (Advance Team) and Caritas of Austin.
Mack Brown
MACK BROWN, currently a college football analyst for ESPN, was the head coach of the Texas Longhorns for 16 seasons. With a mark at Texas of 158-48(.767), the 2008 Bobby Dodd National Coach of the Year and 2009 Big 12 Coach of the Year is among the most respected and successful men in his profession. He was the 2005 Paul W. "Bear" Bryant National Coach of the Year award winner when Texas won the BCS National Championship. He is one of a handful of coaches in the history of college football to lead two separate programs to a top five national finish (UT and North Carolina).One of the most respected coaches in the college game, Brown has served on numerous national committees. He has been a member of the NCAA Football Rules Committee and the NCAA Football Issues Committee. He has been chairman of the Football Coaches' Committee and a member of the Board of Directors of the College Football Association. A past member of the American Football Coaches Association's (AFCA) Ethics Committee, Brown also has served on the AFCA Public Relations Committee. He has been invited to coach in five postseason all-star games, including the Japan Bowl, Hula Bowl (twice) and East-West Shrine Game (twice).
Mack and Sally Brown serve as honorary co-chairpersons of the Capital Campaign for the Helping Hands of Austin. They have been instrumental in the opening of The Rise School of Austin (an early childhood education program that integrates children who have disabilities with their typically developing peers) and serve on the school's Board of Directors. The Browns also contribute privately to numerous other causes in Austin and have been awarded for their generous helping hands.
Lisa Dawson
LISA DAWSON , the Kim Dawson Agency CEO, a Dallas businesswoman, wife and mother, assumed the agency reins when her mother, the late Kim Dawson stepped down due to the advancement of Alzheimer's disease. For over forty years, the Kim Dawson Agency has been the premiere agency in the Southwest. It is a full service agency representing women, men and children for print, fashion shows, feature films and television.
Today the agency is still fully owned by the Dawson family. Having begun as an agency that represented women primarily for "tea room" modeling, the Kim Dawson Agency now has a reputation worldwide for finding and developing top models and talent. International modeling stars such as Bridget Hall, Erin Wasson, Chandra North and Ali Michael all got their starts with the Kim Dawson Agency. Actors Angie Harmon (Law and Order), Chace Crawford (Gossip Girl) Jensen Ackles (Supernatural), began their careers here as well. And many of today's most recognizable teen stars -- Selena Gomez (Wizards of Waverly Place), Demi Lovato (Sonny With a Chance), Debby Ryan (The Suite Life on Deck) and Thomas Mann (It's Kind Of a Funny Story) -- were discovered while working with the Kim Dawson Agency.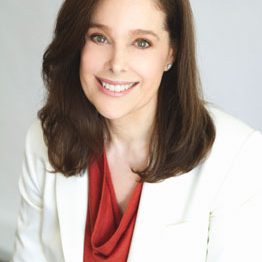 Eloise DeJoria
ELOISE DEJORIA is an actress, mother, wife, and spokesmodel for John Paul Mitchell Systems - has relied on hard work and perseverance to achieve her dreams. A native of Texas, Eloise jumpstarted her acting and modeling career while raising her first two children, Michael Harvey and Justin Harvey, as a single mom. After moving from Texas to Los Angeles and marrying John Paul DeJoria, Eloise began her tenure as spokesmodel for Paul Mitchell while continuing her other entertainment industry endeavors.
Eloise's successful and long-standing acting career includes roles in such films as Songwriter, Weekend at Bernie's, The Big Tease, April Shower, Grand Champion, and the recent You Don't Mess With the Zohan. In her role as spokesmodel for John Paul Mitchell Systems, Eloise loves helping hairdressers find ways to combine their artistry with business savvy to reach their goals. In addition, Eloise appreciates the opportunity to inspire women of all ethnic groups and ages to look and feel their best with her all-American, 'everywoman' image. She also greatly values the opportunity to participate with her husband in the extensive philanthropic activities carried out by the company, and firmly shares his motto - 'Success unshared is failure.' Eloise lives her life according to her ideals- which include balance, family values, a healthy lifestyle, and in general a happy and spiritual outlook on life.
Angie Harmon
ANGIE HARMON, native Texan, is best known for her starring role as Assistant District Attorney Abbie Carmichael on NBC's Emmy-winning drama Law & Order. Going on its third season, Angie Harmon currently stars in the television series Rizzoli & Isles. Her recent credits include the series Women's Murder Club and the original Lifetime Television Movie Living Proof, in which she played the role of real-life breast cancer activist and philanthropist Lilly Tartikoff. Harmon has spent most of her life in front of the camera. Both of her parents were models, and she began modeling when she was a baby. At the age of 15, she beat out 63,000 entrants to win Seventeen Magazine's cover model contest. She then returned to Texas to graduate from Highland Park High School.
Upon graduation, Angie traveled between New York and Los Angeles, where she began to study acting. She made her feature film debut in the independent film Lawn Dogs, opposite Sam Rockwell. The film screened at both the Toronto Film Festival and the Sundance Film Festival. Harmon's many movie credits include The Good Mother, Fun with Dick and Jane, Agent Cody Banks and the independent film Seraphim Falls. She made her network television series debut starring opposite Eric Roberts as the rookie member of the FBI's elite crime unit on the series C-16: FBI. Harmon currently resides in Los Angeles with her husband and three daughters.
Red McCombs
BILLY JOE "Red" MCCOMBS is the founder of the Red McCombs Automotive Group, a co-founder of Clear Channel Communications, a former owner of the San Antonio Spurs, Denver Nuggets, and the Minnesota Vikings, and the namesake of the McCombs School of Business at the University of Texas at Austin. He is married to wife Charline and has three daughters, eight grandchildren, and two great grandchildren. Giving to others is a way of life for Red McCombs. He is quick to offer help to those in need, and his generous concern for others is evident in all that he does. McCombs has worked in various leadership positions in his community. His family foundation gives over 300 monetary gifts each year to community, education, and health-oriented charities. In May 2000, McCombs gave a $50 million cash gift to The University of Texas at Austin College of Business Administration and Graduate School of Business.
To honor McCombs for his extraordinary gift, the UT System Board of Regents authorized the school to rename itself the Red McCombs School of Business. McCombs believes that his investment in the business school, which he attended in the 1940s, will have a far reaching effect because of the students. In July 2005, Red and Charline McCombs donated $30 million to the M.D. Anderson Cancer Center to create The Red and Charline McCombs Institute for the Early Detection and Treatment of Cancer. Since 1980, they have supported M.D. Anderson through contributions to the George and Cynthia Mitchell Basic Sciences Research Building, the George and Barbara Bush Endowment for Innovative Cancer Research and M.D. Anderson's "Fulfill the Promise" capital campaign.
Matthew McConaughey
MATTHEW MCCONAUGHEY is one of Hollywood's most sought after leading men whose films have grossed over a billion dollars at the box office. He is a Texas native who, while attending the University of Texas in Austin, planned to be a lawyer. When he discovered an inspirational Og Mandino book The Greatest Salesman in the World before one of his final exams, he suddenly knew that he had to change his major from law to film. He began his acting career in 1991. It was a chance meeting in Austin with casting director and producer, Don Phillips, who introduced him to director, Richard Linklater where he got cast as Wooderson in the cult classic "Dazed and Confused." Since then he has appeared in over 40 feature films, and has become a producer, director, and philanthropist all the while sticking to his Texas roots and 'jk livin' philosophy. Over the years, he has portrayed an athlete, police officer, football coach and a lawyer, and has worked with Hollywood's finest.
In addition to his film career, Matthew also takes the time to give back. In 2008, he started The just keep livin Foundation which is dedicated to helping boys and girls transform into men and women through programs that teach the importance of decision making, health, education, and active living. The just keep livin Foundation has partnered with Communities in Schools in West Los Angeles to implement fitness and wellness programs in two large, urban high schools. CIS is the nation's largest, non-profit, dropout prevention organization. Through the j.k. livin afterschool program, they are able to give kids a healthy start in life and the promise of a healthy future.
Kit Tennison Moncrief
KIT TENNISON MONCRIEF is a philanthropist whose leadership roles in Fort Worth reflect her many and varied interests, which include ranching, art, wildlife conservation, and travel. She is president of the National Cowgirl Museum and Hall of Fame, president, board of trustees, of the Texas and Southwestern Cattle Raisers Foundation, co-chair of the Fort Worth Zoological Association, Director, T.J. Brown and C.A. Lupton Foundation and board member of the Fort Worth Symphony Orchestra Association. She also serves as a board member of the Modern Art Museum of Fort Worth and an executive committee and national advisory board member of the Fort Worth Museum of Science and History. She serves on the executive committee and board of trustees of Texas Christian University and is an executive committee and board member of the Van Cliburn Foundation. Outside of Fort Worth, she is a board of visitors member, University of Texas M.D. Anderson Cancer Center in Houston. She is a member of the board of development, University of Texas Health Science Center, Houston. She was past chair, Museum council of the Jack S. Blanton Museum of Art at the University of Texas at Austin, as well as co-chair of the museum's $75 million capital campaign). She studied art history at Southern Methodist University and participated in Texas Christian University's Ranch Management program.
As a native of Fort Worth, she is passionate about organizations and causes that are making a difference in her home town and her home state. Mrs. Moncrief and her husband Charles B. Moncrief, an independent oil and gas producer and rancher, reside in Fort Worth and have three daughters.
Willie Nelson
WILLIE NELSON is an iconic Texan and the creative genius behind historic recordings like "Crazy," "Hello Walls," "Red Headed Stranger" and "Stardust." His career has spanned six decades. His catalog boasts more than 200 albums. He's earned every conceivable award and honor to be bestowed a person in his profession. He has also amassed reputable credentials as an author, actor and activist. In many ways, however, the weighty distinction "living legend" does Nelson a disservice, for it discounts the extent to which he is a thriving, relevant and progressive musical and cultural force. In the year 2008 alone he delivered two new studio albums and a career-spanning box set, released his debut novel and again headlined Farm Aid, an event he co-founded in 1985, all the while continuing to lobby against horse slaughter and produce his own blend of sustainable biodiesel fuel called BioWillie. In 2007, Mr. Nelson received the inaugural "Bridging Divides" Award from the University of Texas at Austin, Project on Conflict Resolution.
Corbin "Corby" J. Robertson, JR.
CORBIN "Corby" J. ROBERTSON, JR. is the Managing Partner of Quintana Capital Group, L.P. He is also the Chairman and CEO of the general partner of Natural Resource Partners L.P. (NYSE: NRP) and was the Chairman of Quintana Maritime Limited prior to its sale to Excel Maritime Carriers Ltd. on April 15, 2008. Corby has served as the CEO and Chairman of the general partner of Western Pocahontas Properties since 1986, of Great Northern Properties since 1992 and as Chairman of the Board of Directors of New Gauley Coal since 1986. He also serves or has served as Chairman of the Board of the All-American Wildcatters Association, the Baylor College of Medicine, the Cullen Trust for Higher Education and the World Health and Golf Association, and on the boards of the American Petroleum Institute, the National Petroleum Council and the Texas Medical Center. Mr. Robertson was recently inducted into the Texas Business Hall of Fame.
Mr. Robertson attended The University of Texas at Austin, where he earned a B.B.A. from the Business Honors Program.