Officers and Directors for the Darrell K Royal Research Fund for Alzheimer's Disease consists of leaders in business, entertainment, sports and government, all of whom have affection for Darrell Royal and a desire to make a difference in the fight against Alzheimer's disease. We are honored to have them on our team. It is with their support that we will win this fight.
Ava Late, Founding Chair
AVA LATE, Founding Chair, has been a media spokesperson for twenty years in the Southwest United States and owner of a Music Publishing Company for fifteen years. Presently, she is the Director of Marketing and Public Relations and Community Affairs for BMW and MINI of Austin.
She has volunteered and served in various capacities with the Susan G. Komen Foundation, Hospice Association, Alzheimer's Association, AWARE, Women's Symphony League, Ballet Guild, Bridge Point Booster Club, Good Shepherd Episcopal School, Hill Country Middle School Booster Club, The Sam Houston Society of Friends of the Governor's Mansion, The Littlefield Society, The Chancellor's Council of UT, Austin Country Club Women's Association. Board Member of Summit Homeowner's Association, Ballet Austin, Capital of Texas Alzheimer's Association, Helping Hand Advisory Board, and the Darrell K Royal Research Fund for Alzheimer's Disease Advisory Board.
Ben Crenshaw, Founding Vice Chair
BEN CRENSHAW, Fouding Vice Chair. Although some professional golfers have won more major tournaments and others have collected more in winnings, Ben Crenshaw remains after thirty-five years on tour one of the most popular and talented players on the grueling PGA circuit. His all-American looks, charisma, and grace under pressure have made him a gallery favorite from his days at the University of Texas, where he was heralded as the next Jack Nicklaus, to the 1984 Masters Tournament, where he ended a decade of frustration to capture his first major championship title. His place in golf history was secured with a second victory at Augusta in 1995, along with being named Captain of the 1999 U.S. Ryder Cup team.
In recent years, Crenshaw has spent considerable time away from the PGA Tour developing his golf course architecture business. With partner, Bill Coore, the firm of Coore & Crenshaw has done restoration work on some of the finest courses in the country including Riviera Country Club in Los Angeles, Houston Country Club in Houston, and Brook Hollow Country Club in Dallas. Coore & Crenshaw have also built championship courses throughout the United States including The Plantation Club at the Kapalua Bay Resort on Maui, Hawaii, the Crenshaw/Coore course at the Barton Creek Resort & Spa in Austin, Texas and The Sand Hills Golf Club near Mullen, Nebraska. Ben and his wife, Julie, reside in Austin, Texas and have three daughters, Katherine Vail, Claire Susan, and Anna Riley.
Debbie Hanna, President
DEBBIE HANNA is President of the Darrell K Royal Research Fund for Alzheimer's Disease.
Julie Crenshaw
JULIE CRENSHAW
Rita Hortenstine
RITA HORTENSTINE is Governor Rick Perry's appointee to the Texas Council on Alzheimer's Disease and Related Disorders and a national voice for Alzheimer's research and care giving. She serves on the steering committee of the Friends of ALzheimer's Disease at UTSouthwestern Medical Center and is on the advisory board for the Center for Brain Health. Additionally, she served on the National Alzheimer's Association Board of Directors and on the Greater Dallas Chapter of the ALzheimer's Association Board of Directors. After a successful professional career as a Chanel executive and spokesperson, Rita now lives an active life as a Dallas community leader and philanthropist. However, her experience with her father's eighteen-year struggle with Alzheimer's Disease defined Alzheimer's as her primary cause.
She is a key leader in the initiation of many programs for persons living with Alzheimer's and their caregivers, most notably the R.J. Roper Caregivers and Respite Program, which she founded in honor of her father. Unique to the Alzheimer's Association Greater Dallas Chapter, this program has recognized over fifty caregivers with a monetary award for excellence in caregiving from their sponsors, and provides respite for those in need in 34 Texas counties. Rita is a member of Charter 100, a founding board member of the Joaquín Achúcarro Foundation, and an advisory board member of Chiapas International. Rita and her husband Henry reside in Dallas and have four daughters and five grandchildren.
David Kazen
DAVID KAZEN is a Family Law attorney in Austin, Texas who is Board Certified in Family Law by the Texas Board of Legal Specialization. Mr. Kazen has been representing clients in divorce, child custody, child support and marital property cases for greater than sixteen years. He is a member of the American Bar Association, Texas Academy of Family Law Specialists, the State Bar of Texas, the Austin Bar Association, Collaborative Law Institute of Texas, and the College of the State Bar of Texas.
Mr. Kazen is also the past president of the Collaborative Law Group of Austin, a Fellow of the Texas Bar Foundation and is active with the Travis County Family Law Advocates. He is a frequent lecturer to the State Bar of Texas local chapters on the subject of Family Law. David Kazen has a unique connection to the Darrel K Royal Research Fund, one that makes his passion truly personal. He is proud to be the grandson of Darrell and Edith Royal.
Mike Myers
MIKE MYERS serves as Chief Executive Officer of Myers Bancshares Inc. located in Fort Worth, Texas. Mr. Myers has been Chairman and an Owner of Myers Financial Corporation since 1969 and also serves as its President. He is the Founder of Woodhaven National Bank; and has extensive experience owning and operating country clubs across the state. He has been recognized as DFW "Entrepreneur of the Year," honored as a recipient of the prestigious Charles Sprague Community Service Award given by UT Southwestern Medical School, and was inducted into the Texas Business Hall of Fame in 2008.
Mr. Myers has also achieved Hall of Fame-level success through his involvement in numerous civic and philanthropic activities. He is a trustee of the University of Texas Law School Foundation. In honor of his friend, Myers helped create the Kay Bailey Hutchison Chair in Latin American Law at the UT Law School. He is co-founder of the Foundation for Texas Excellence Scholars, and has served as president of the Texas Longhorn Education Foundation and chairman of the UT Chancellor's Council. He received the University's Distinguished Alumnus Award in 1996, and was inducted into the business school's Hall of Fame two years later. Mr. Myers has also been a significant supporter of athletic programs at UT. His association with Texas athletics includes being on the Men's Athletics Council and the Longhorn Foundation Advisory Council. He funded the 20,000-seat Mike A. Myers Track & Soccer Stadium, home of the university's men's and women's cross country teams, and track and field squads, as well as the women's soccer team.
Don Reese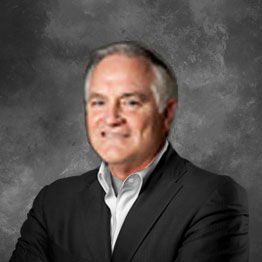 DON REESE
Ed Small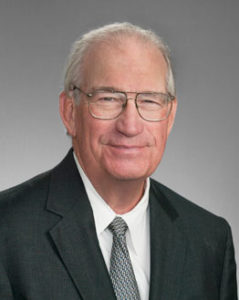 An attorney at Jackson Walker LLP, Mr. Small has more than 40 years' experience representing clients before the Texas Legislature and Texas regulatory agencies, in addition to his litigation practice. He has been at the front lines of historic Texas agriculture policy initiatives. As stated in the Texas Bar Journal, "The Small Family has four generations of helping others, including a multigenerational legal legacy and involvement in Texas politics, beginning with Mr. Small's grandfather, Charles Clinton Small, Sr., who he served as a State Senator for 12 years and founded the law firm of Small, Craig & Werkenthin, which eventually merged with Jackson Walker."
Mr. Small earned his B.B.A. and J.D. degrees from the University of Texas. He played football for the University of Texas under Darrell Royal for five years. Private property rights and animal health issues have been at the forefront of his practice. In 2013 Mr. Small was the recipient of the Excellence in Agriculture award from the American Agricultural Law Association and has also been honored as Best of Business Attorneys from the Austin Business Journal. Mr. Small served ten years on the Austin School Board and was on the Select Committee on Public Education, chaired by Ross Perot, which was created by the Texas Legislature to reform the education process in Texas. His years of service on the Austin School Board exemplify his keen interest in the future of the State's children. Service to his city and state are a big part of Ed's family legacy, and he is honored to work with the Darrell K. Royal Research Fund for Alzheimer's Disease.